Solar Control Houston & Much More
Glass intensifies the effect of heat and glare and transmits the broad spectrum of ultraviolet light. If your resident or commercial space is stifling hot in summer retro-fit one of Skylight's Solar-Control window Films, all our solar films cut Ultraviolet light, but we also provide a special clear UV Film currently installed in residential or commercial spaces protecting many priceless and irreplaceable artifacts.
Solar, Safety & Security Protection
Some of our Solar window Films can provide outstanding safety and security benefits, and when combined with one of our unique glass anchoring products, the complete package can protect against-
Shattering glass in the event of
Bomb blast
Accidental or spontaneous breakage
Hurricane and other natural disasters
Breaking and entering
Heat, glare & ultraviolet light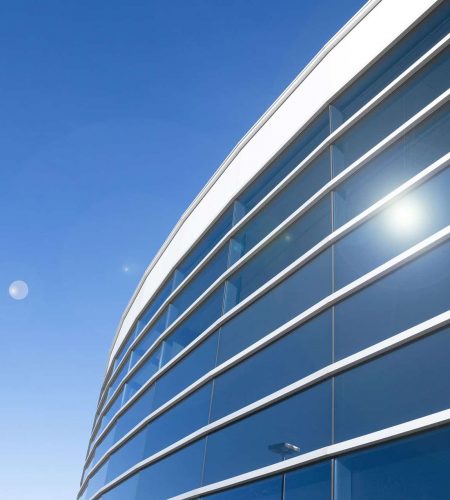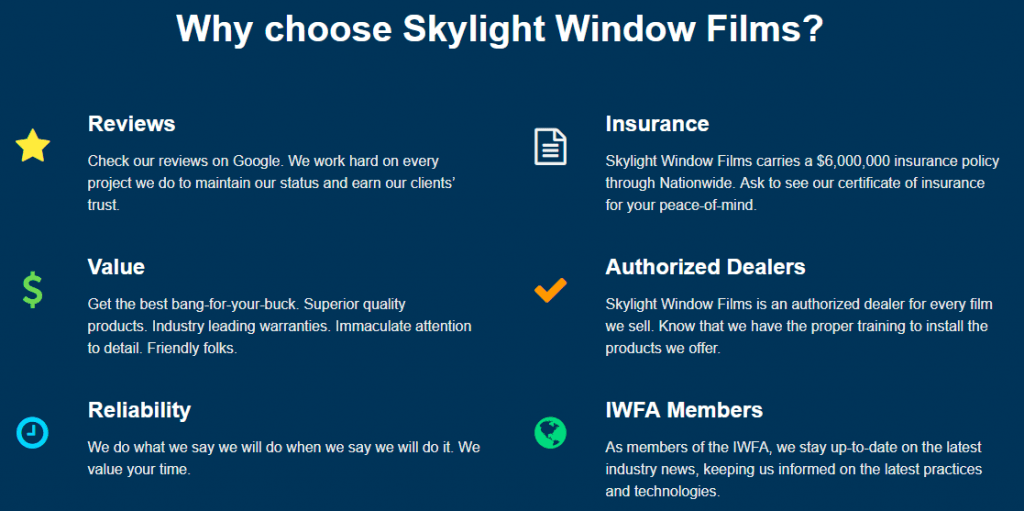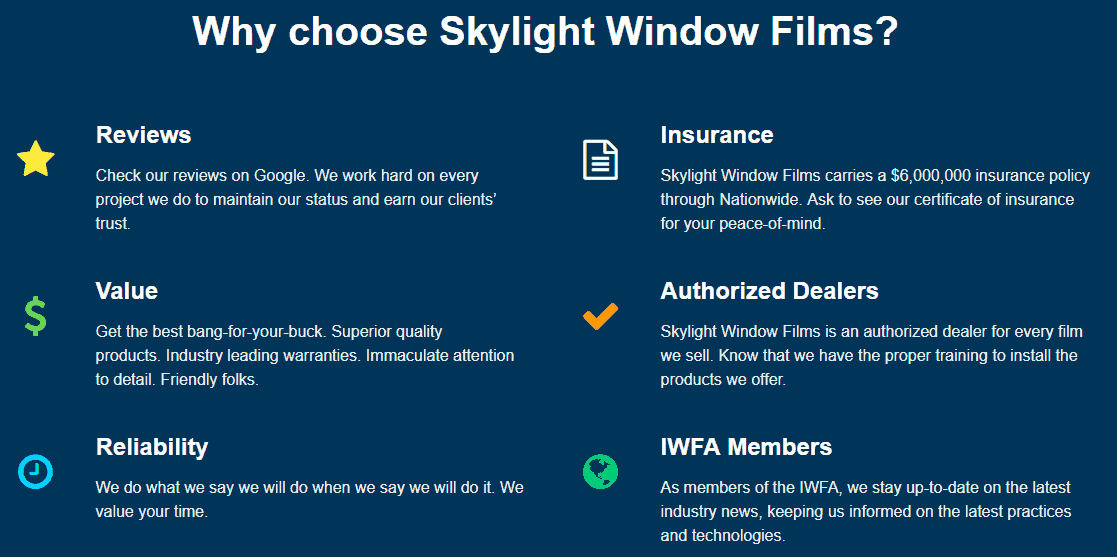 Solar Control Service in Houston
You can take our service for solar window film installation service for several reasons. In the scorching heat of summer, it is important to protect the indoor area of your home and office. The solar window film upgrades the existing glazing and create a modern look to the indoor area. Apart from improving the glazing performance, a solar window tinting can also control the temperature of your home and also reduce the glare. It prevents overheating of your indoor space. It can also save energy and increase the efficiency of an indoor area. So, the benefits of our solar window film service are-
reject up to 79% of solar energy – offering cooler summers
reduce summer cooling costs – making economic sense
cut glare by up to 80% – for less eye strain and stress
reduce UV rays by up to 99% – protecting people and other precious things
help you meet regulations – health & safety, and welfare.
So, if you are looking for a reliable solar window film installation service, let us demonstrate how Skylight's solar-reflective films can work for you, contact us now for more information about our range of colors, grades and solutions.
Residential solar window film installation service
Protecting the indoor area of your home is necessary for many reasons. If you have kids in your home, it is important to protect their skin from the ultraviolet ray of sun. If you must work at home on computer, you need to get protection from anti-glare. You will need protection from the heat at summertime. Our residential solar window film can provide you the best solution for protecting your window from harmful rays and heat.
Commercial solar window installation service
As we must spend a large portion of daytime at the office, it is also important to install a solar window at commercial space. Most of the commercial spaces have installed solar window film already. If you are left out, contact us, we can help you.
Now, the most important question is why you choose us for solar window film installing?
Well, you will find out many companies which install solar window film, but we promise you to provide the best service.
Our experienced and dedicated team can help you choose the best solar window film for your window before installing it. You can compare among different film, and then choose the one which fulfills your requirement.
If you are not sure how much to spend on installing solar window film, our team will provide you quotation beforehand.
You will get the upfront service from our most skilled and qualified team. They are dedicated and also ensure customer satisfaction.
So, whether you need to install solar window film for your commercial or residential space, you can call us anytime.