Car window tinting service Pearland & Houston
Finding out a reliable and best car window tinting service is difficult. There might be a lot of car window tinting services near you, but company offering the best service in terms of quality should be top on the list. We offer the best car window tinting service both for the residential and commercial customers. So, why you should choose car tinting service? Well, tinted car windows offer many benefits other than for aesthetic purposes. It prevents your car from overheating. While some car types and models tend to overheat more easily than others, a hot car is not a place you would like to be in, especially if you are on a long trip. With proper window tinting service from us, your car could be up to up to 60% cooler during the hottest days of summer. Tinted windows make road trips more pleasurable and fun.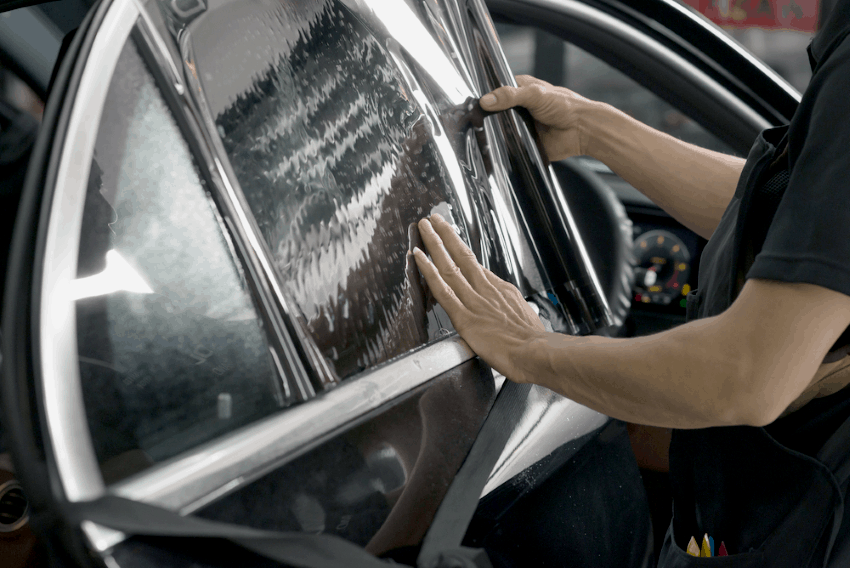 Why Choose Skylight Films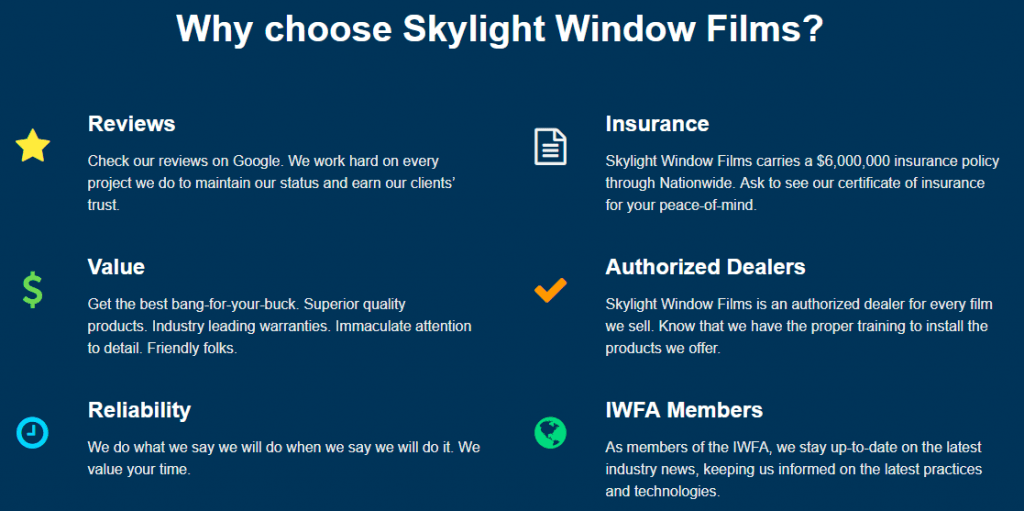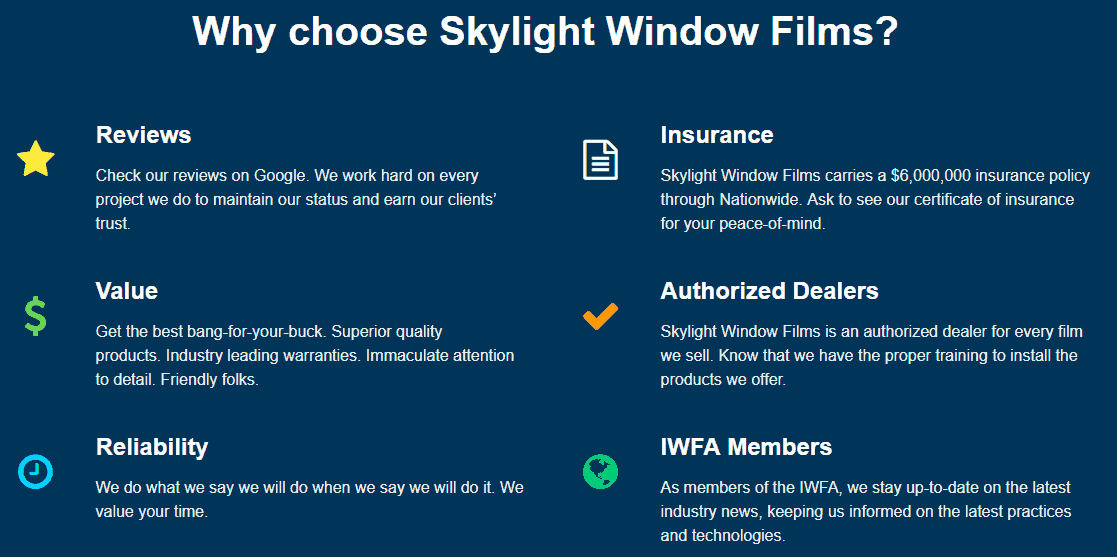 Commercial Window Tinting Houston
Window tinting protects your skin. Whether you are on your way to work or the supermarket, exposure to extreme sunlight late in the day is bad for the skin. Ultraviolet rays may cause skin irritation, rashes, and itching, not to mention increase the risk for skin cancer and other diseases. Sunlight may also cause your skin to age prematurely. Car window tint does wonder in protecting your skin from the sun. Certain tints can block up to 99% of UV rays. Car window tint helps prevent accidents from happening. Some automobile accidents could be better prevented if your car windows are tinted properly. In case you get into an accident, tinted windows can help prevent further damage and injuries to the car's occupants as tinting sheets can hold together fragmented glass pieces. Apart from that-
Tinting your car windows allows you to drive more safely.
Tinted car windows can help protect your eyes from the sun.
Tinting your car window s gives you more privacy. Car window tinting gives you more privacy inside the car.
When you must leave the car parked somewhere, you do not have to worry about burglars or car thieves taking an interest in your car. Your valuables will be blocked from public view if your car is tinted significantly.
Car window tint protects the interior of your car. Not only does car window tinting protect your skin, but it also protects your upholstery and car interiors. Seat upholstery and carpeting deteriorate faster if constantly exposed to sunlight. Tinted car windows help protect them from cracking and fading.
Different states have varying regulations on the amount of window tint for cars. The safest is to have 50% tinting for the windshield, 35% for the passenger windows, ad 15% tinting for the back window. When you come to us for car tinting service, we make sure you are getting the best for your car. 
Our company provides the best car window tinting service. We understand your car is more precious to you than anything. You want to protect it from the ultraviolet rays and also other natural and man-made disasters. And our expert team with the professional experience and skill provide you the best window tinting service with the best material.
Our quality product and services don't only provide your car with the ultimate safety but also a good finish and look. We are promised to provide the best customer service. Customer satisfaction is the number one priority for us.
We provide both commercial and residential car window tinting services. So, whether you have a car for personal use or for commercial purpose, you can take our service without any hesitation.
We understand different customers have different needs and priority. Our basic goal is to understand the requirement of each customer and provide specialized service to them.
So, if you are looking for the best car window tinting company, we get your back. Just contact our team, and they will reach to your doorstep. They will provide you the free quote before rendering the service. We ensure 100% guaranteed satisfaction of our service.