Commercial Window Tinting Houston & Much More
It is the nature of all business, both local and international to want to increase their individual economies of scale by the end of every financial year. One sure way to do that is by incorporating the services of Skylight Window Films. Our organization privileges itself in making available all commercial glass services such as tinting, solar-controlled glass and UV protective materials. The role that these services and products in ensuring that the overall productivity of your firm heightens by the passage of every second are far too impressive to pass for ignorance. Here are further facts.
Ideal Solar Control and Mitigation
At Skylight, we offer a wide range of goods and services depending on the personal taste and preferences of the client. If your organization has been incurring a high number of costs relating to Ultra-Violet rays, well, there is no need to worry anymore because Skylight is here to end all of your worst nightmares. Some of the services we offer under this category are the provision of tinted films whose objective is to reduce the intensity of the rays emanating from the sun. The second service is to block excess heat that is as a result of the sun releasing heat into the atmosphere, into the ocean and then back again to the atmosphere. The merits of having to cater for these services is that you have the merit of cutting short on your exclusive air conditioning budgets.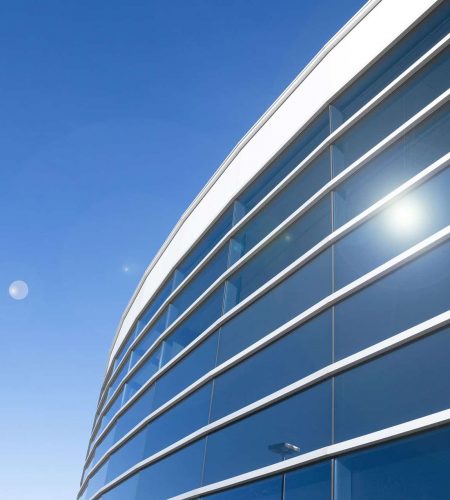 Why Choose Skylight Films
Commercial Window Tinting Houston
Our organization does not just look to maximize its profits without attaining customer satisfaction. One way to ensure this is by offering customers diverse but, vital services that they cannot bring themselves to decline. When we offer you safety, trust that we are well aware of what we are getting ourselves into at all times. Our safety and security services stretch far and wide despite the size of your glass. Additional benefits in this category include preventing acts of burglary to help keep all your invaluable items a whole lot safer. The shatter glasses that are bound to break are held together by our services. Talk of making the window impenetrable that is our objective. Assuring your firm and its employees top to bottom security will be sure to create a peaceful and favorable working environment which, in turn, increases the productivity of the company in many ways.
What is the need of providing all the above services without some touch of class, glamour, and beauty? At Skylight Films, we are sure to incorporate all the essential factors of production, alongside all other auxiliary services with the hope that they will bring positive change in the company in just a single call. A deeper delve into this category will be fast to reveal the fact that no one offers exquisite texture films as the way Skylight does. When you think of the frosted film and get the idea that it is too complex to install, you are probably right. Our team of professional experts is usually fast and reliably qualified to install all types of decoration according to your preferences. All you have to do is ask, and everything will be to your satisfaction. Do you imagine graphics on your office windows? Yes, that is right, Skylight offers the best decorative films.
Increasing the privacy of your company could increase your economies of scale. Here are some additional services that we offer in our firm. The first one is white out films where no amount of light gets in. Instead it gets reflected to the atmosphere. It works in the same manner as blackout films as well, Dark solar and frosted privacy films are the icings on the cake that comes with hiring our professional services. Do not hesitate to call us as soon as possible.